MARK BARDSLEY
Commercial illustration

Welcome to my commercial gallery which will give you some idea of how I apply what I do in the commercial world.
The work of an illustrator tends to be rather varied and no two jobs are ever the same which is partly why I do it!
I have been involved in a number of children's book projects, most of them in Wales where I live and some have been
Welsh language publications and translations such as "The eighteenth Emergency" by American author Betsy Byars
and recently Sherlock Holmes by Arthur Conan Doyle (I designed the cover for the first ever Holmes story to be published in Welsh!)

I write and illustrate my own humorous poetry aimed at children and adults who haven't really grown up yet (I guess that's most of them).
You can check this out on my Poetry page and if you are really keen, purchase my Kindle book "Billy won't pass the parcel"
(There's a link for this on the home page).

I have recently illustrated a series of card craft cds which enable you to construct your own cards using my artwork.
The software was put together by the Card Hut company and featured on the
Craft Channel's Create and Craft show. I've had some fun cartooning live on this show
as well as doing the same on BBC 2's Autumnwatch programe a few years ago.
As well as writing and illustrating for publishers my scribbles have also extended to publicity for a variety of clients such as theatres,
development agencies, wildlife organisations, solicitors, estate agents, wine merchants, builders merchants, you name it really!


Commercial Gallery
This is a mixed bag, hope you enjoy rummaging through my old jobs!



Here are some old magazine articles which I wrote and illustrated and had a lot of fun with.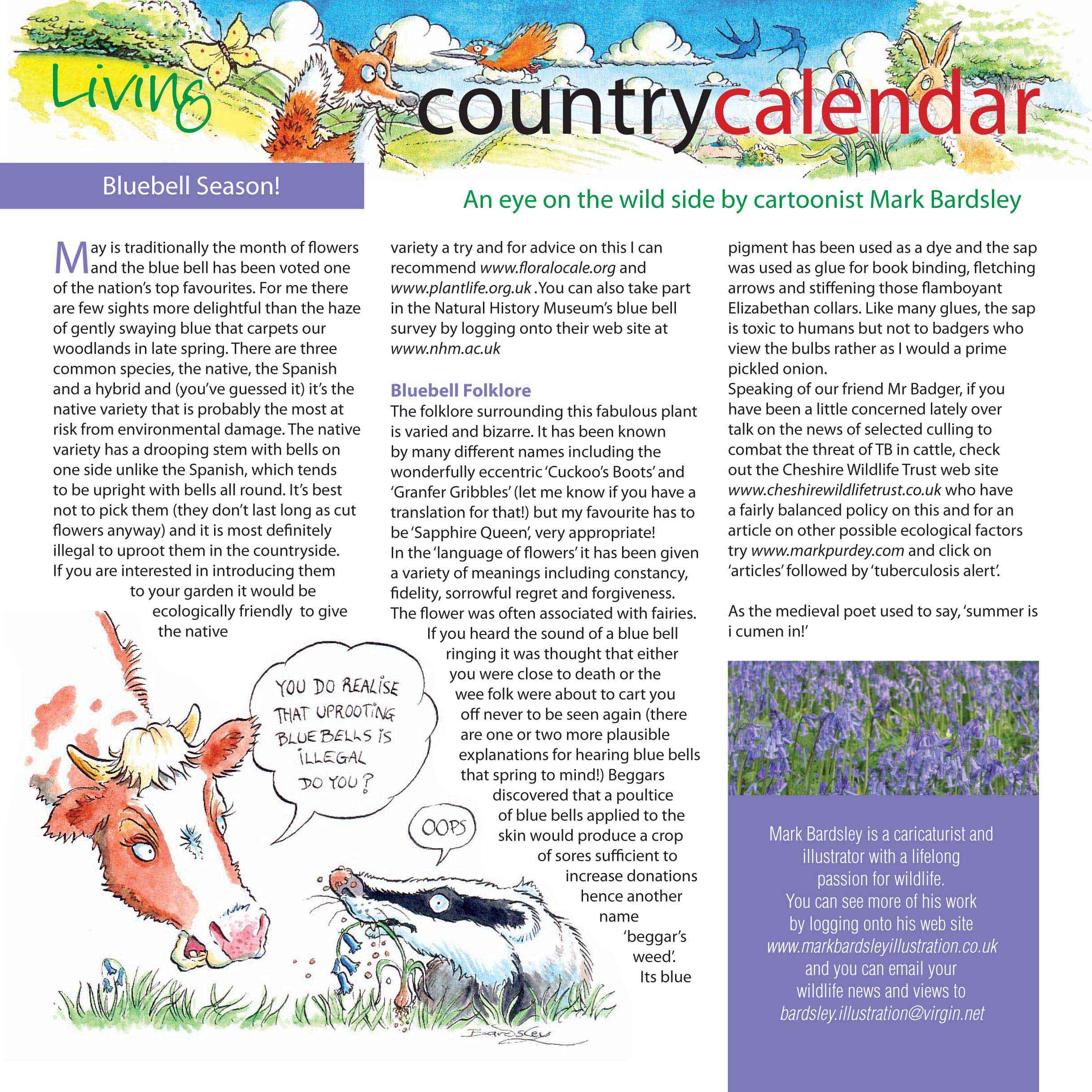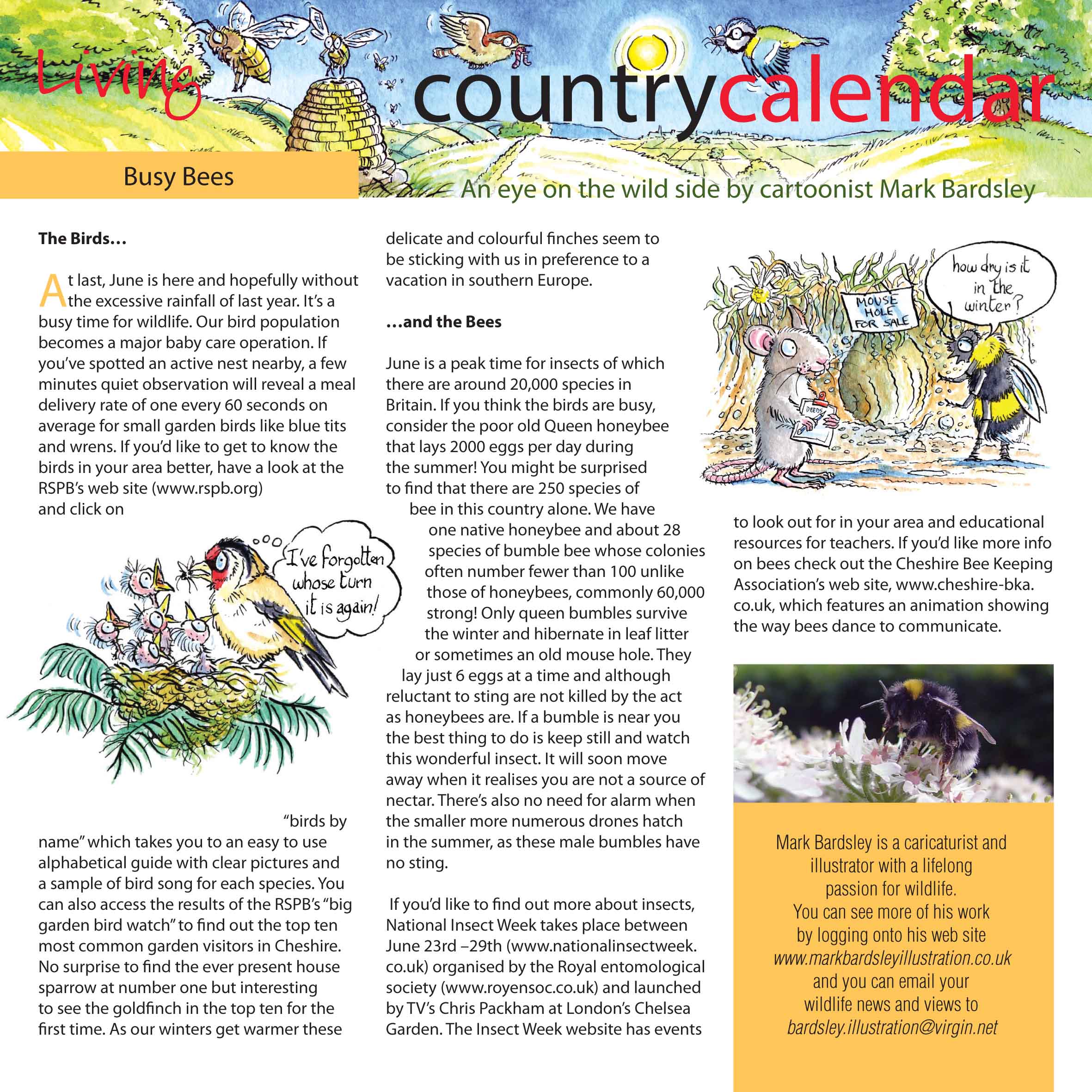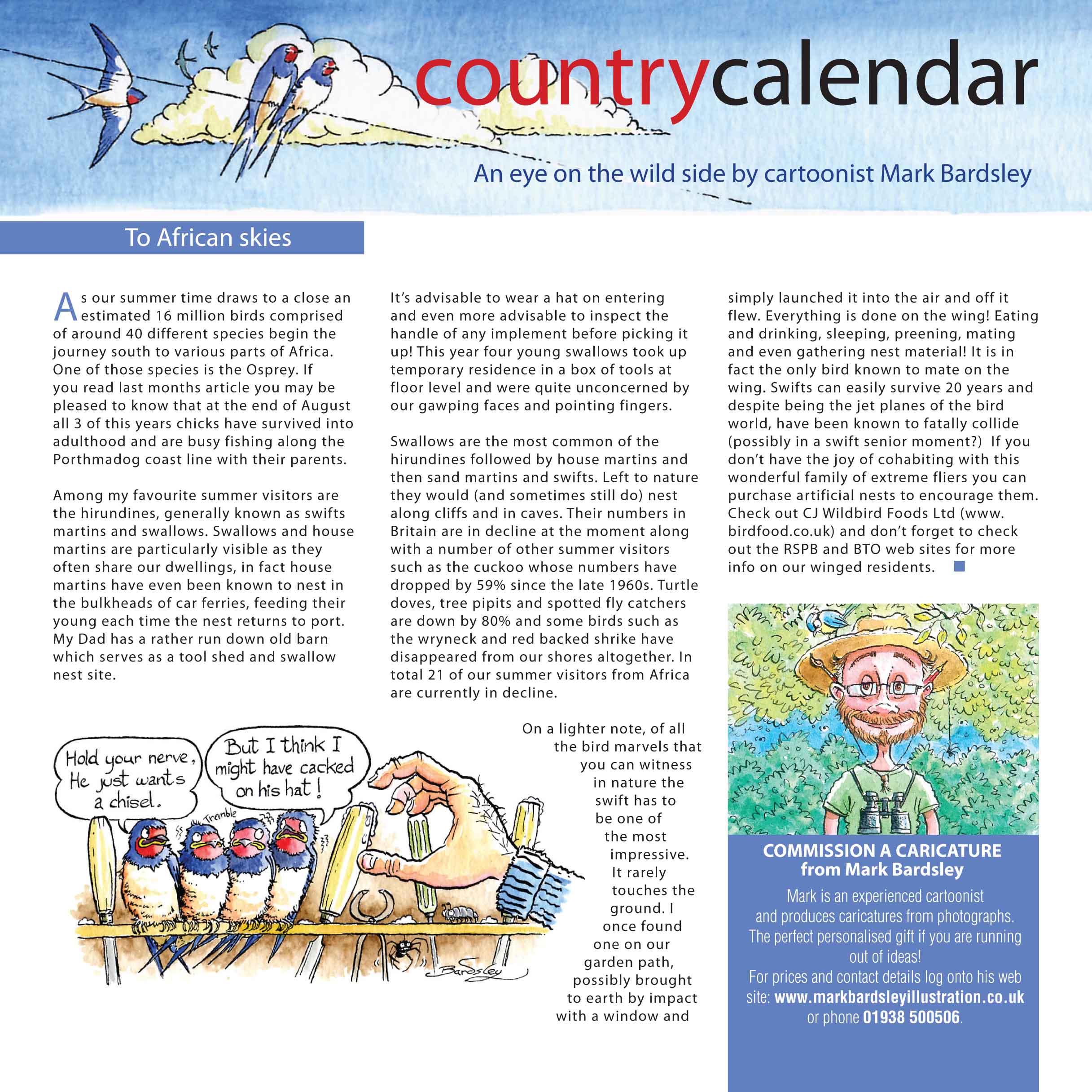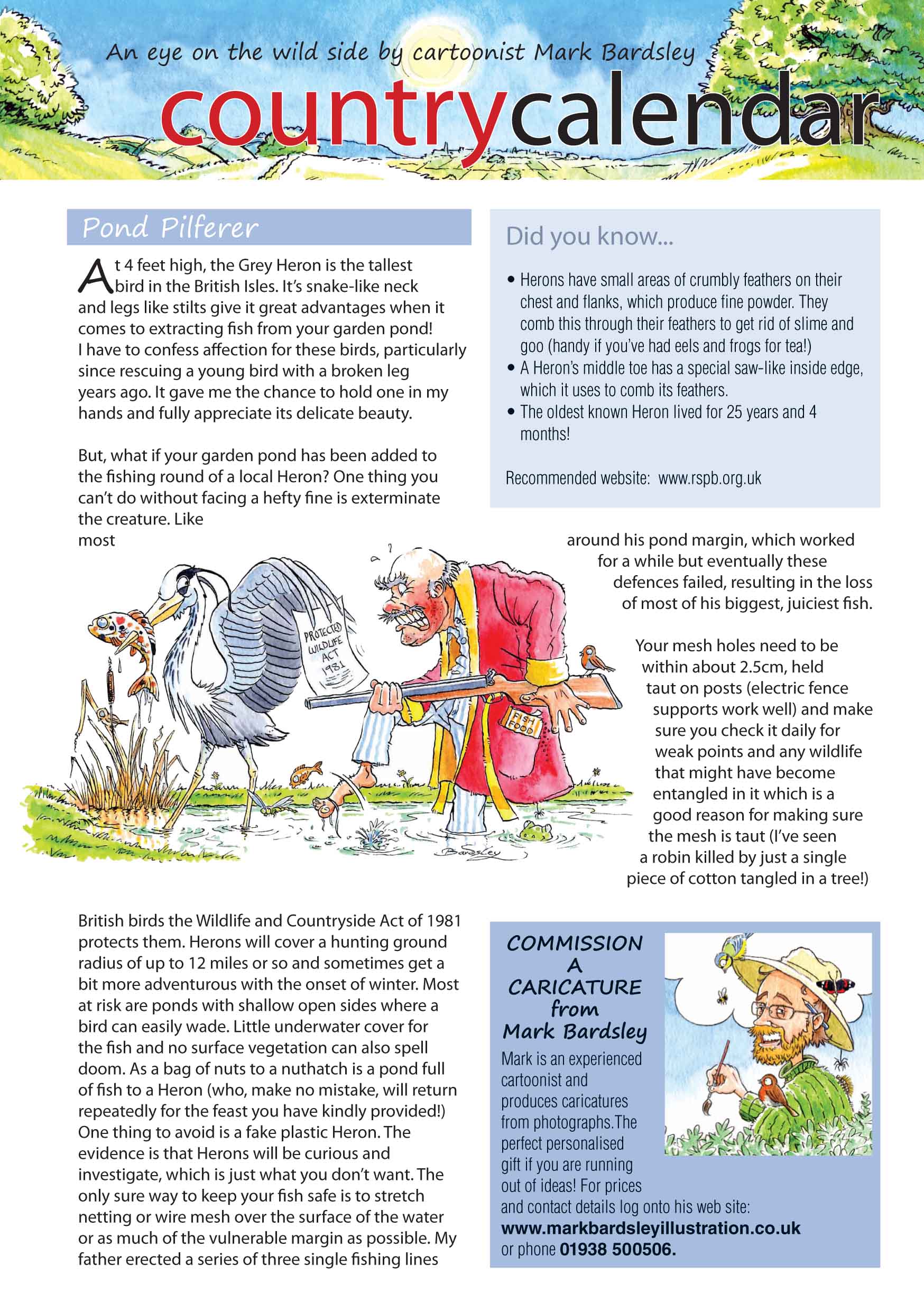 An image from my Card Craft cd "The Great Outdoors" (see the link on the home page to obtain card craft cds)



Publicity for a Scottish Distillery and a plumbing department!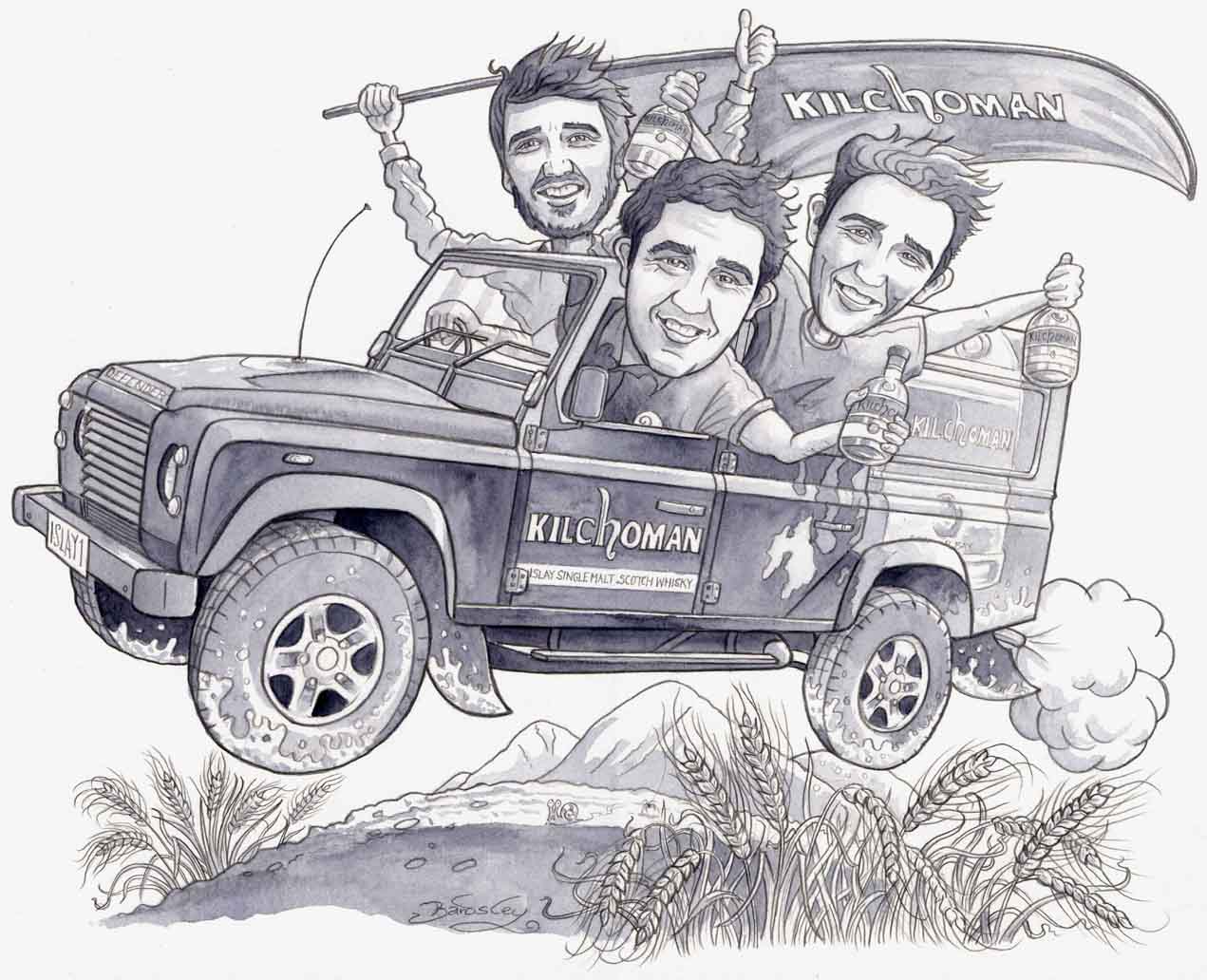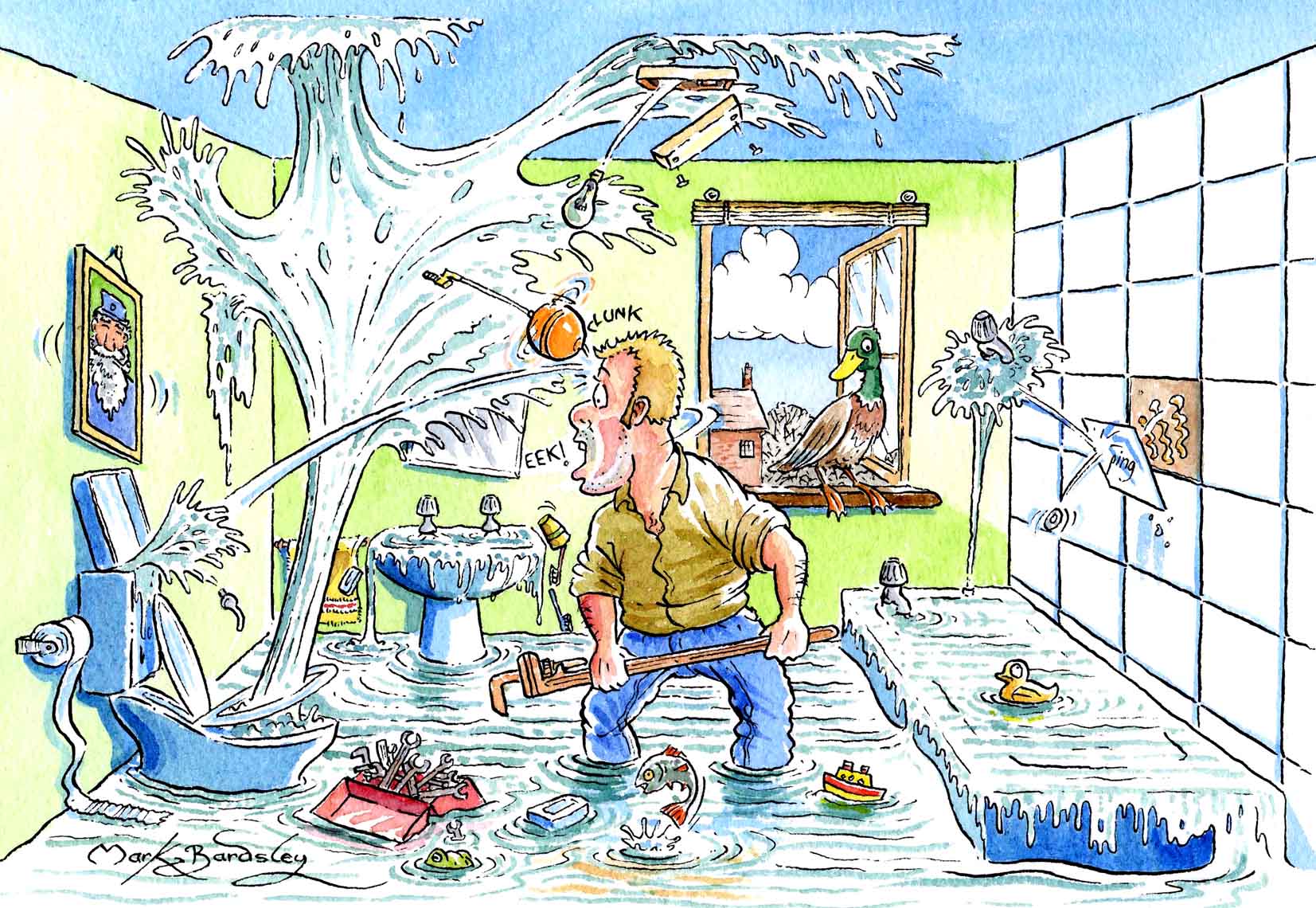 Welsh events posters. Two of my more flamboyant pieces!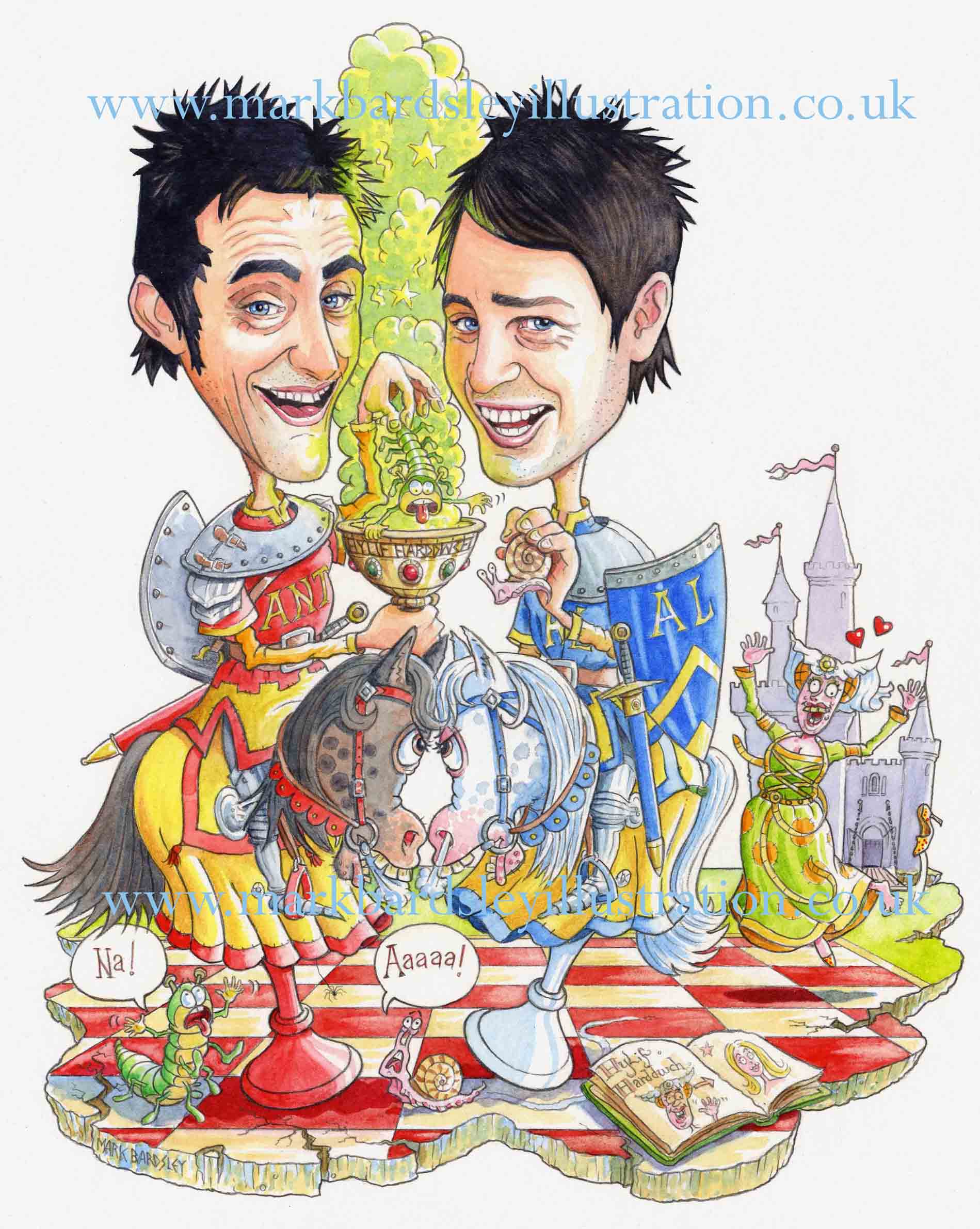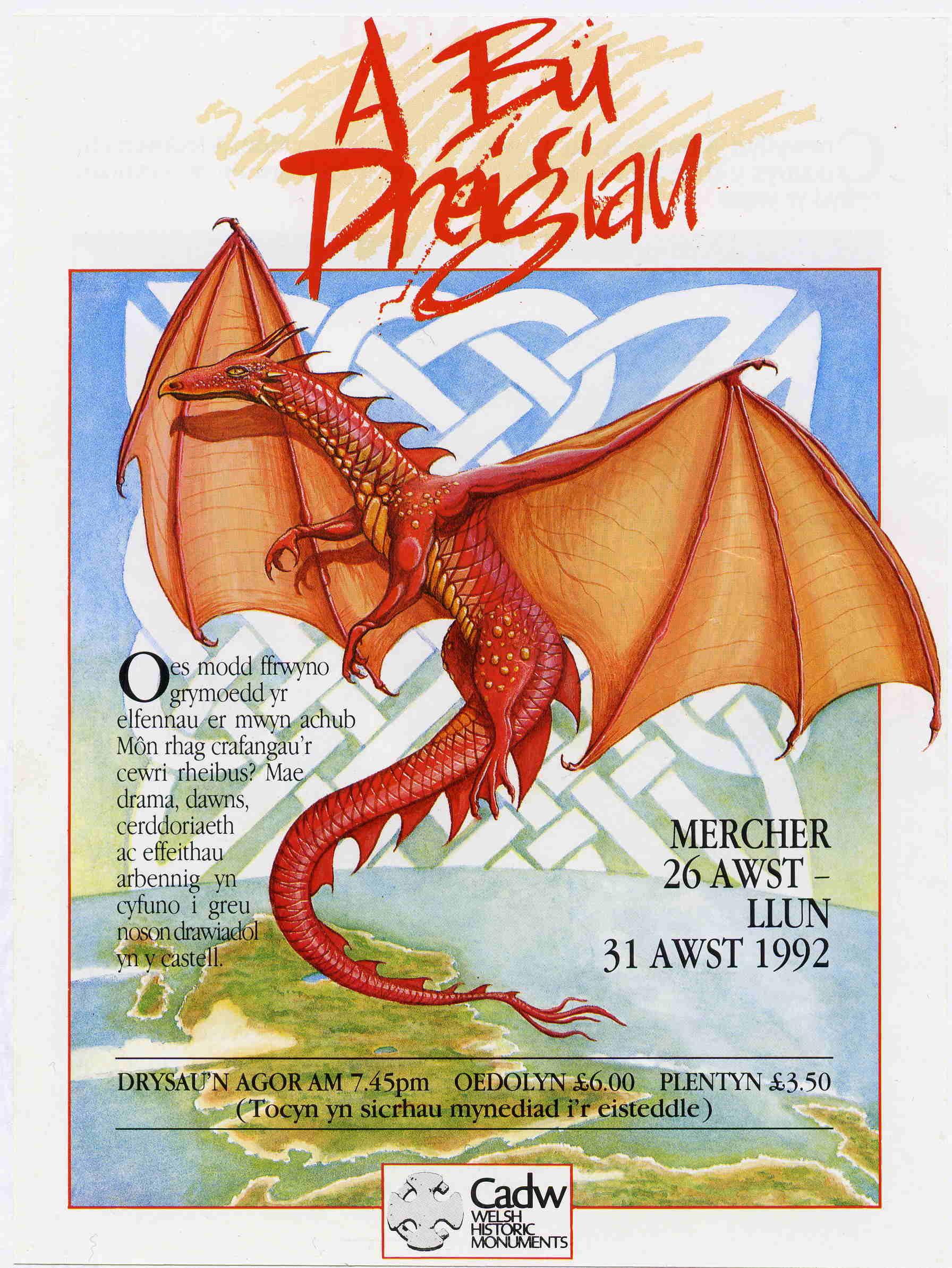 Book jacket designs.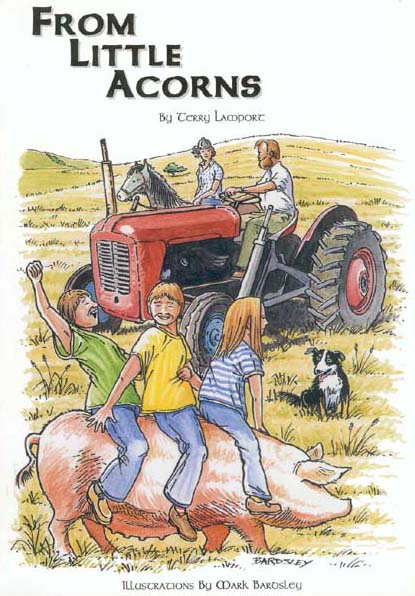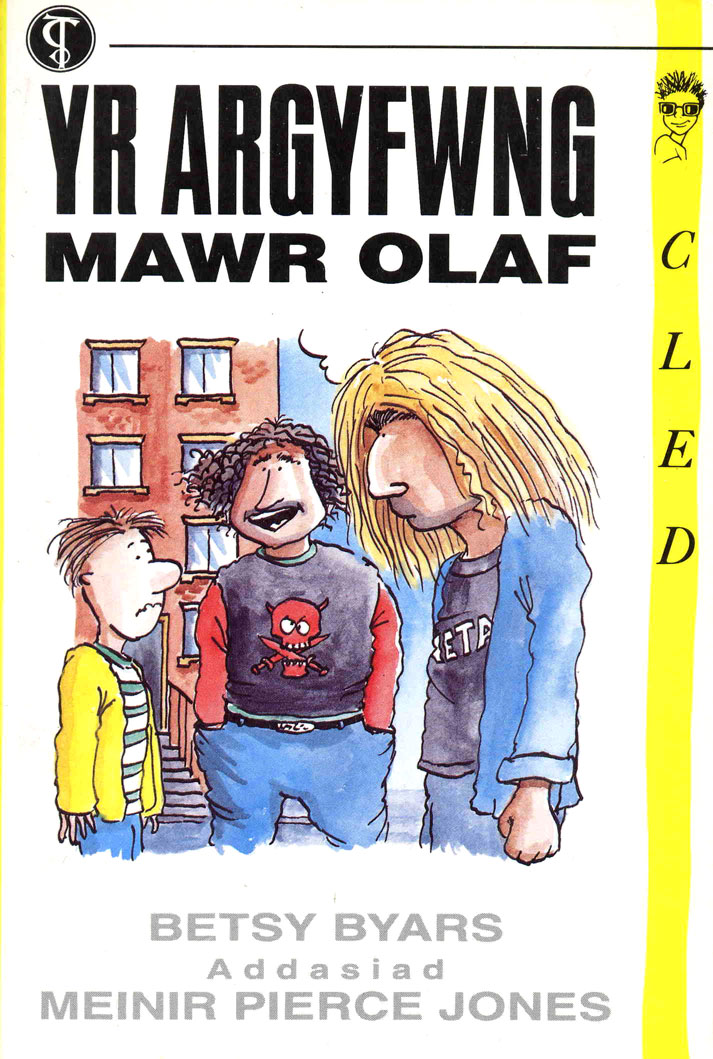 Canoe problems for a carpentry department and some over heated cows (don't even ask because I can't remember!)



Some card craft cats, dogs and badgers (card craft cds are available from the link on my home page)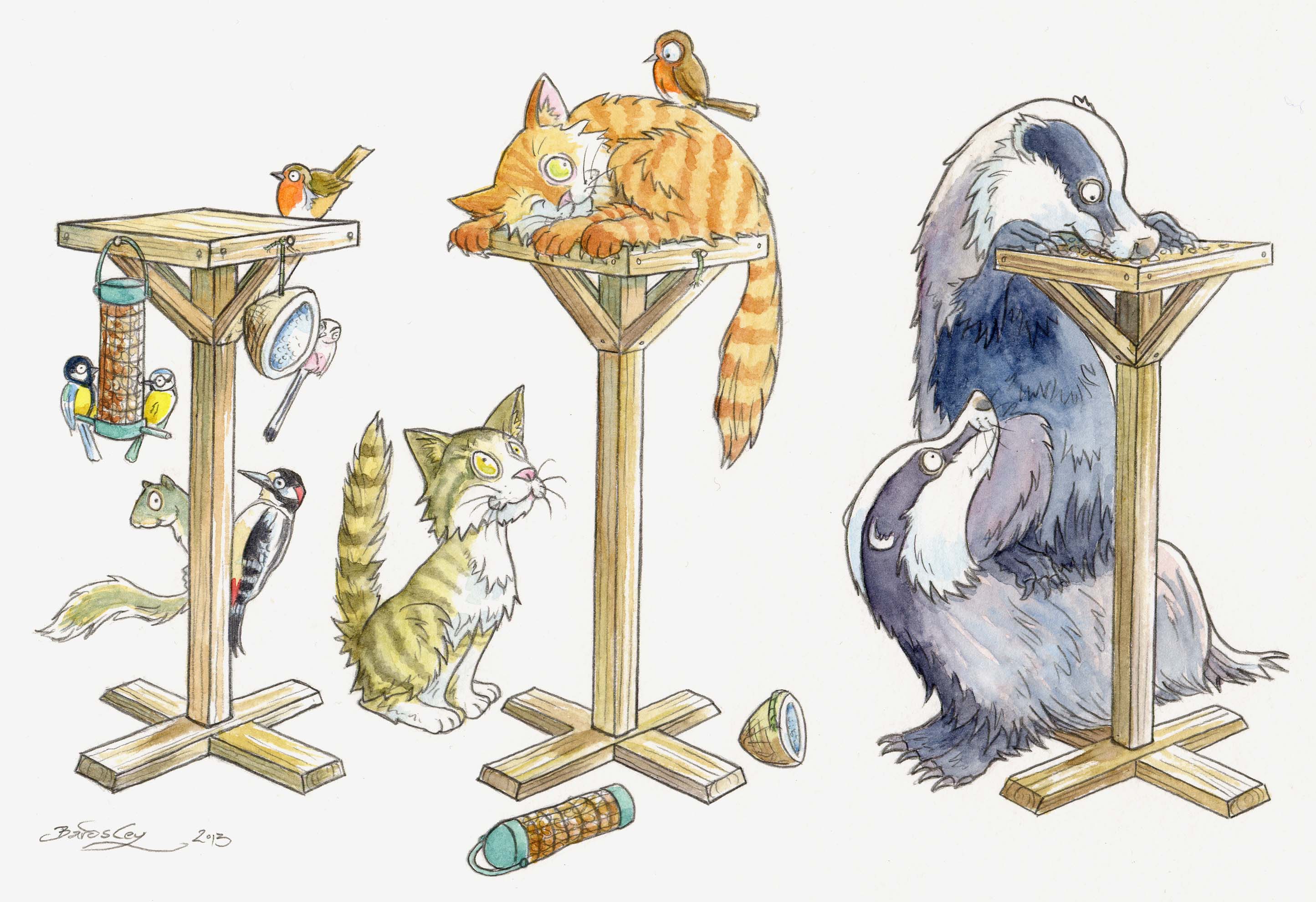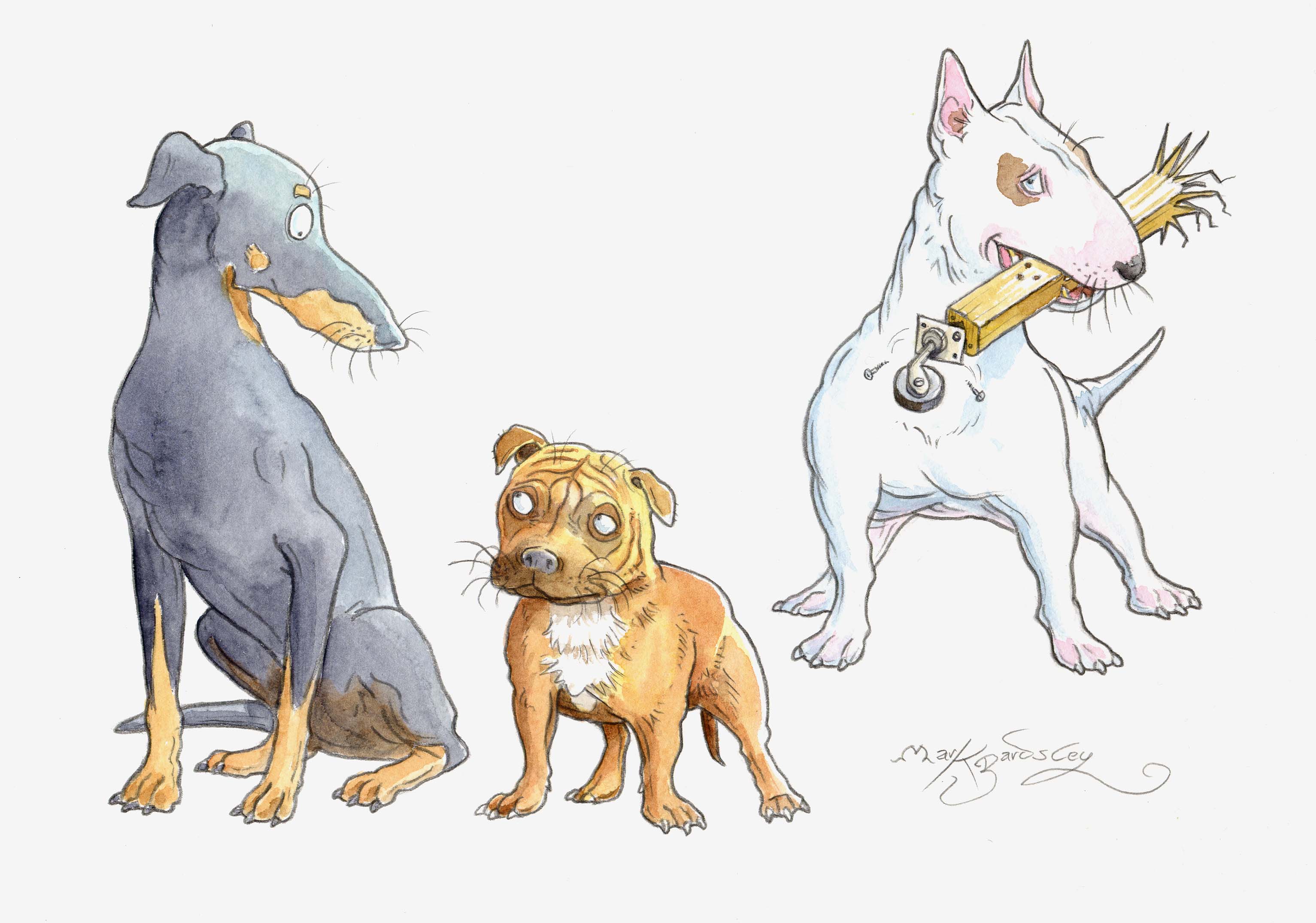 If you have a commercial project that my work would suit, feel free to give me a call on 01938 500506.
BACK TO HOME PAGE