M A R K B A R D S L E Y
TV & MEDIA


Email: bardsleyart@gmail.com
UK landline; +44 (0)1938 500506
Text; 07772099512 (please use email to send images)

Welcome to my media page


Television appearances are a lot of fun and I'm always up for that (I worked in a community theatre for ten years).
I've appeared, drawing live on BBC 2's Autumnwatch Unsprung wildlife programme and the Craft Channel.
There have been a few interviews on local radio and in 2016 a very colourful, illustrated interview in Guinea Pig Magazine
(yes there is such a thing!)
Please use the above contact information to book me for a media appearance, interview, drawing demo or poetry reading,
or a combination of those.



Here I am on one of the Craft Channel sets promoting a Card Hut, card craft CD.
I was cartooning pets from emailed photos sent in while on live air - no pressure!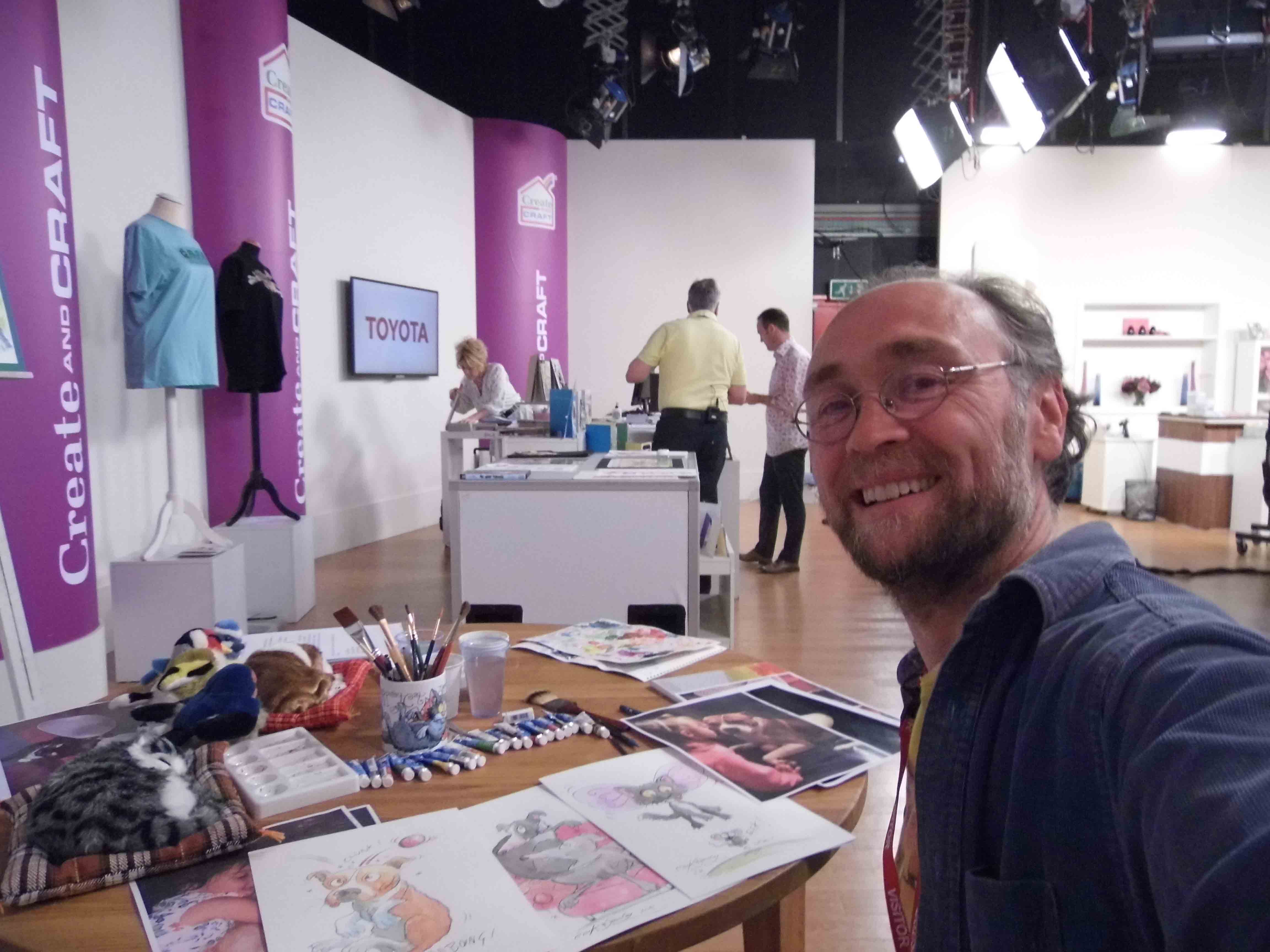 This is a caricature of Sian Lloyd the weather girl being used in
a comedy musical performance on the S4C channel's Wedi Saith programe.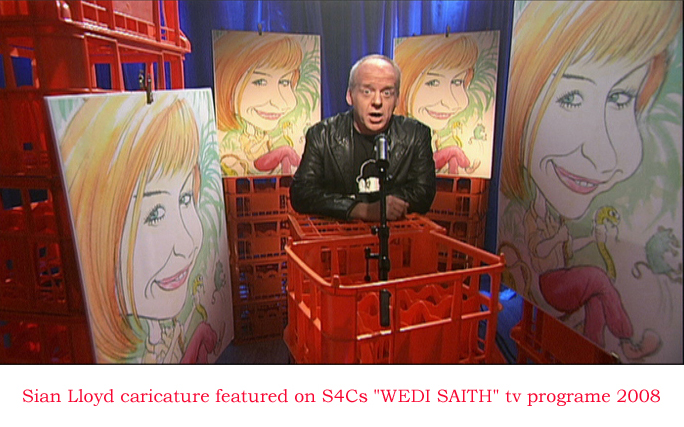 Autumnwatch


As well as drawing live on Autmnwatch in 2010 I also produced
caricatures of the presenters which were featured in 2011.
Chris packham was a treat to caricature!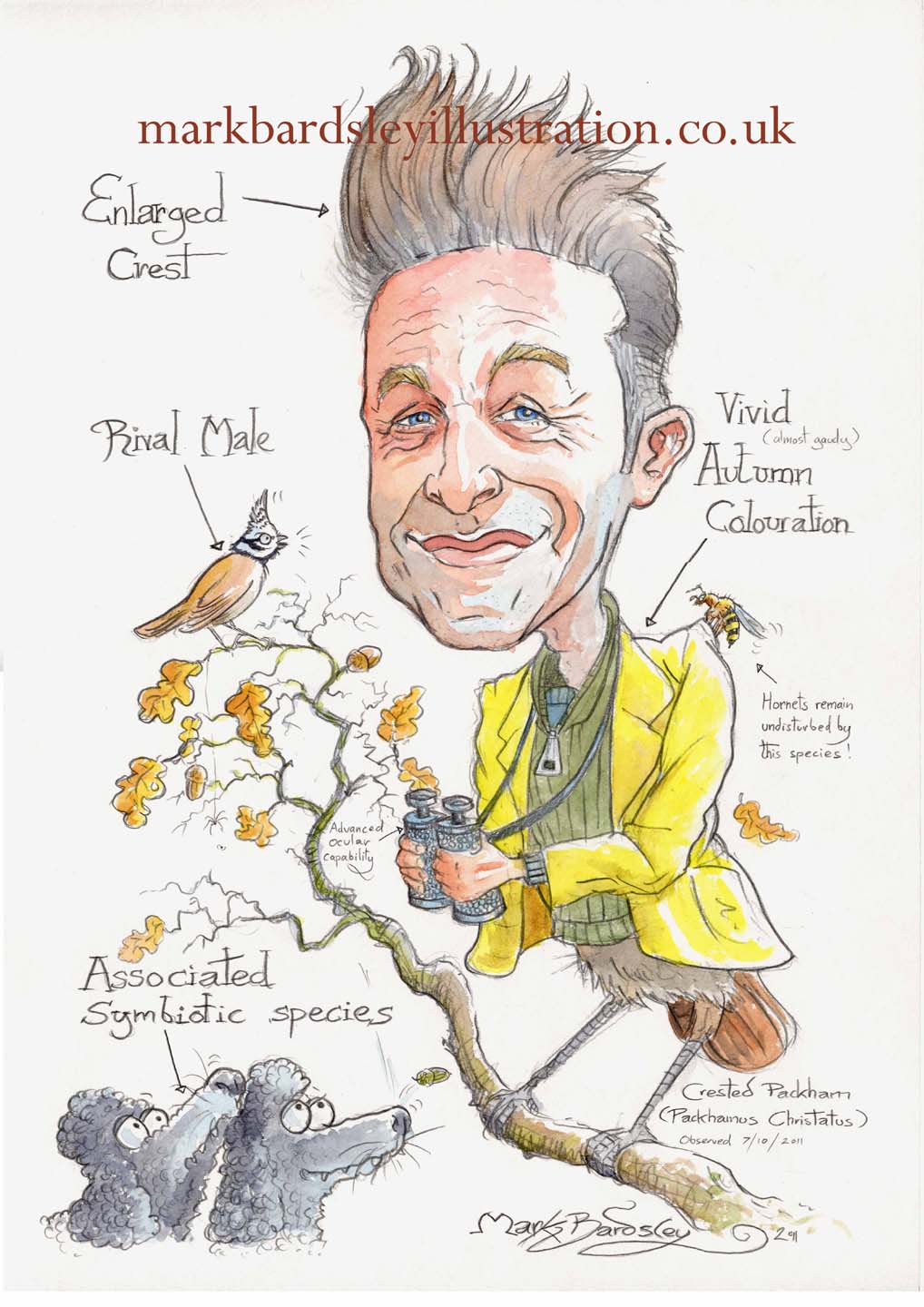 Michaela Strachan emailed;
"Just wanted to say thankyou for my wonderful cartoon.
It's fab. You've certainly got me nailed! All the best MICHAELA."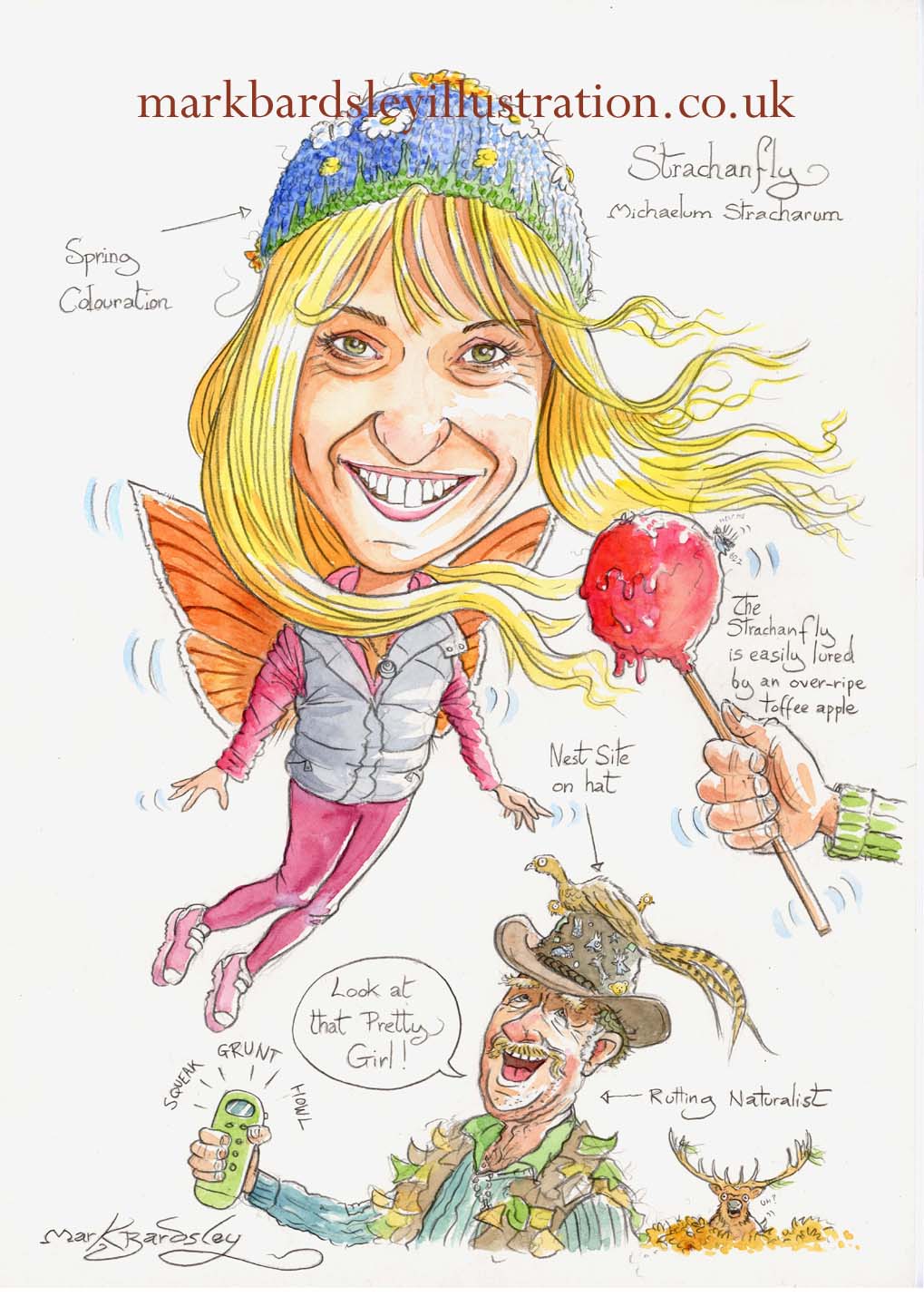 Bill Oddie emailed;
"At last! A cartoon version of me that doesn't look like
a cross between David Bellamy and a beetroot.
Thanks so much. I am indeed flattered
All the best, BILL ODDIE."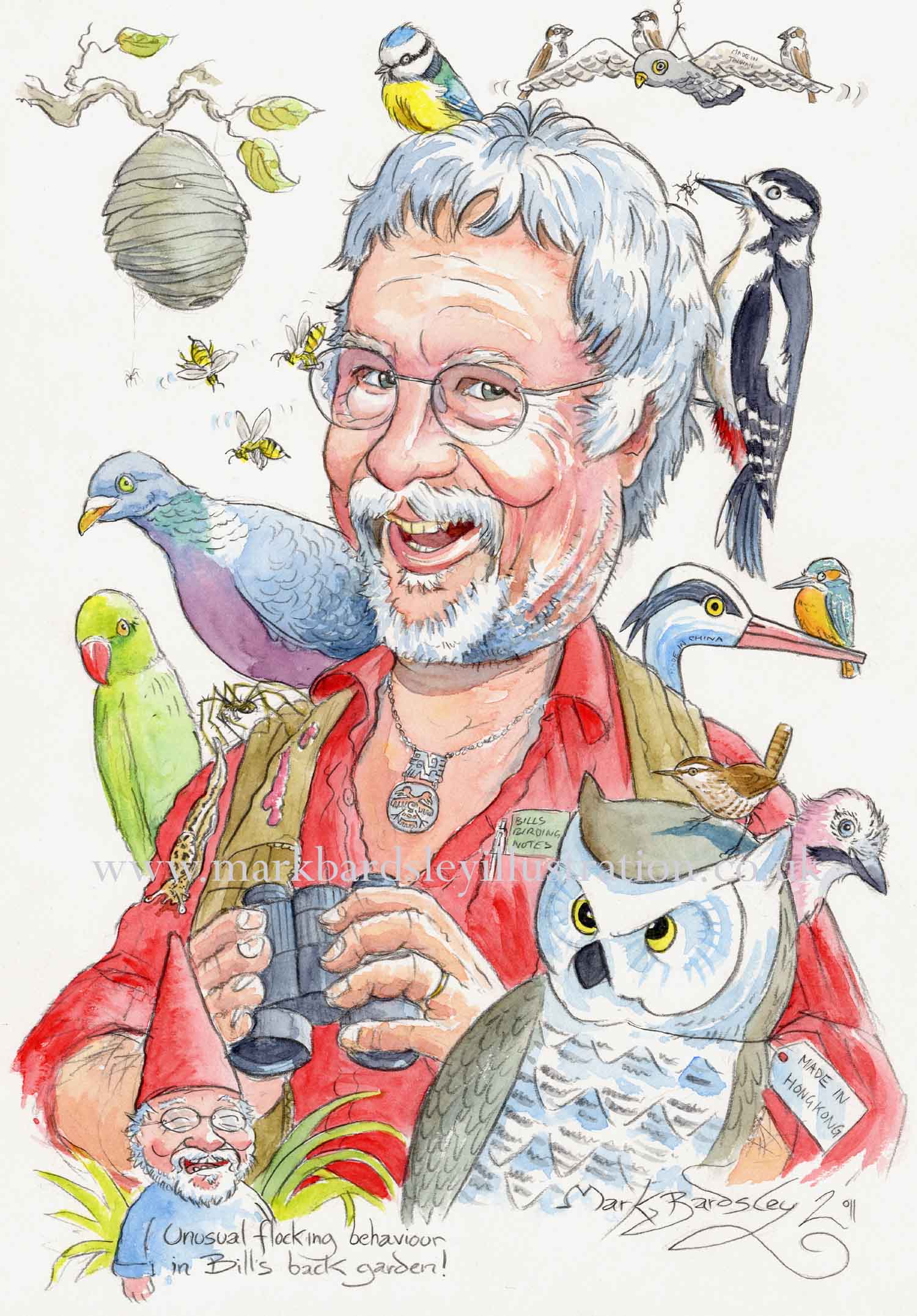 Iolo Williams wrote:
"Mark, you're a star! That's a fantastic picture,
thank you very much. All the best, IOLO."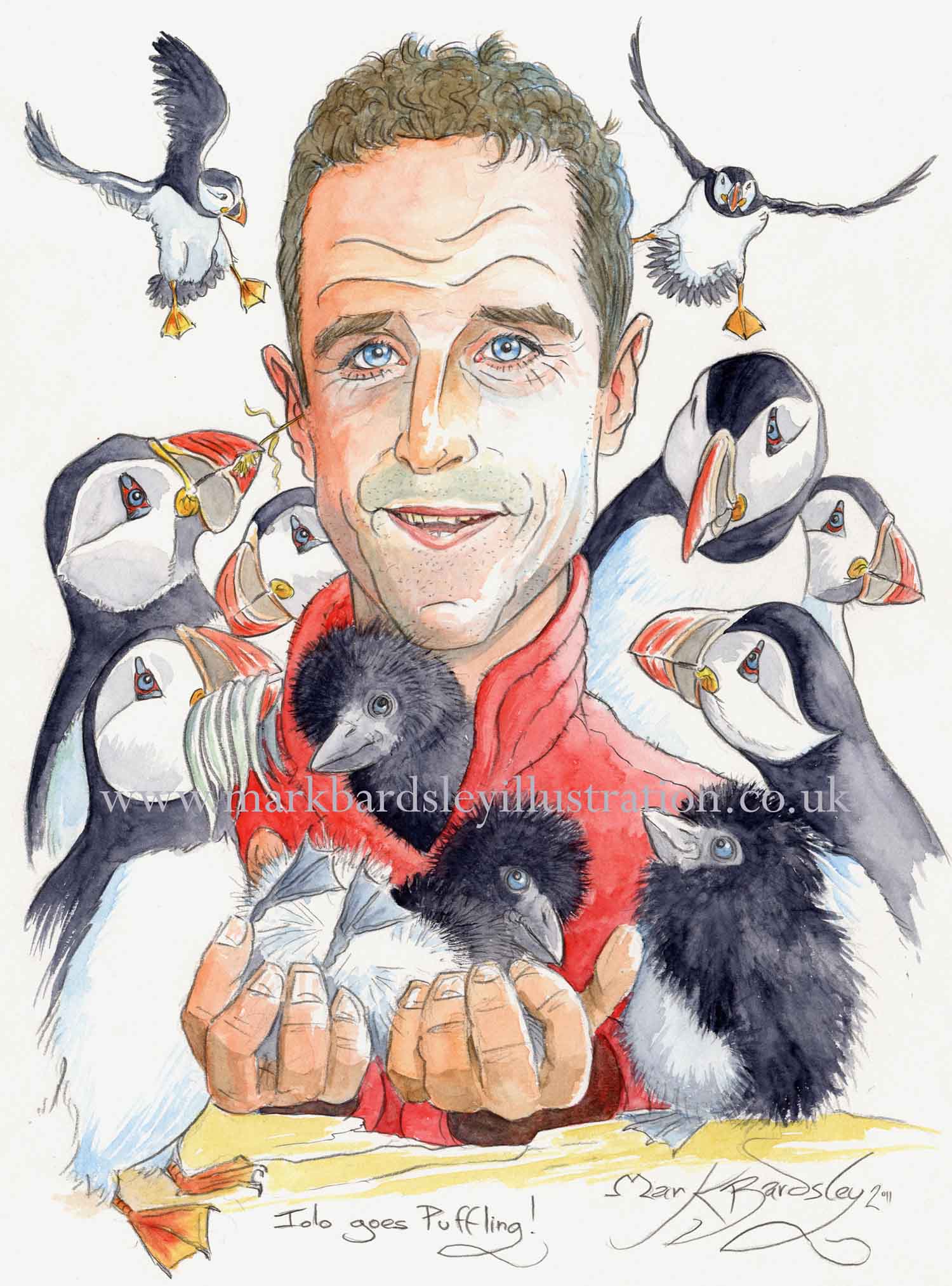 Martin doubted the likeness but the studio audience disagreed!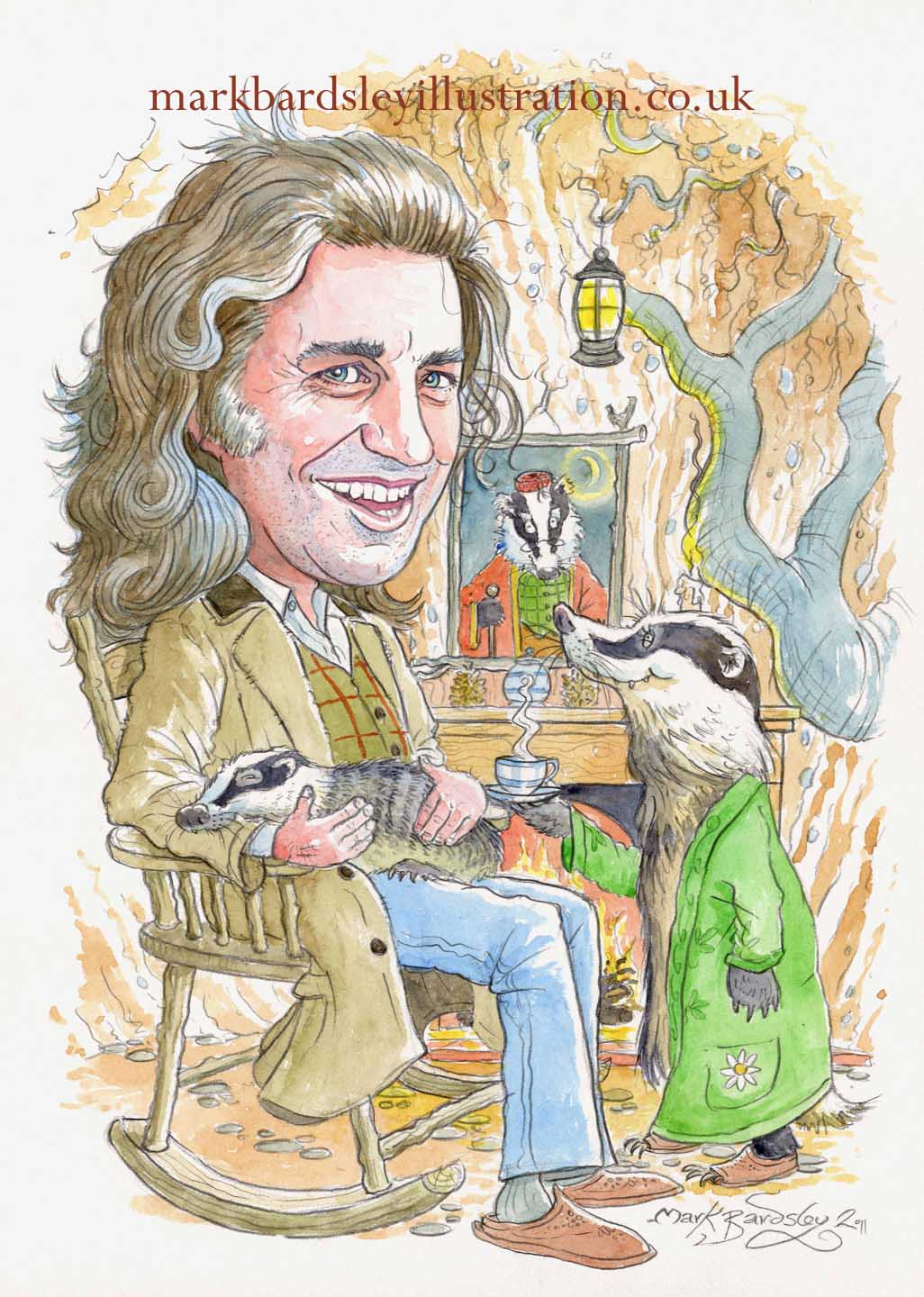 Here are some pieces that were drawn live on the Create and craft shows.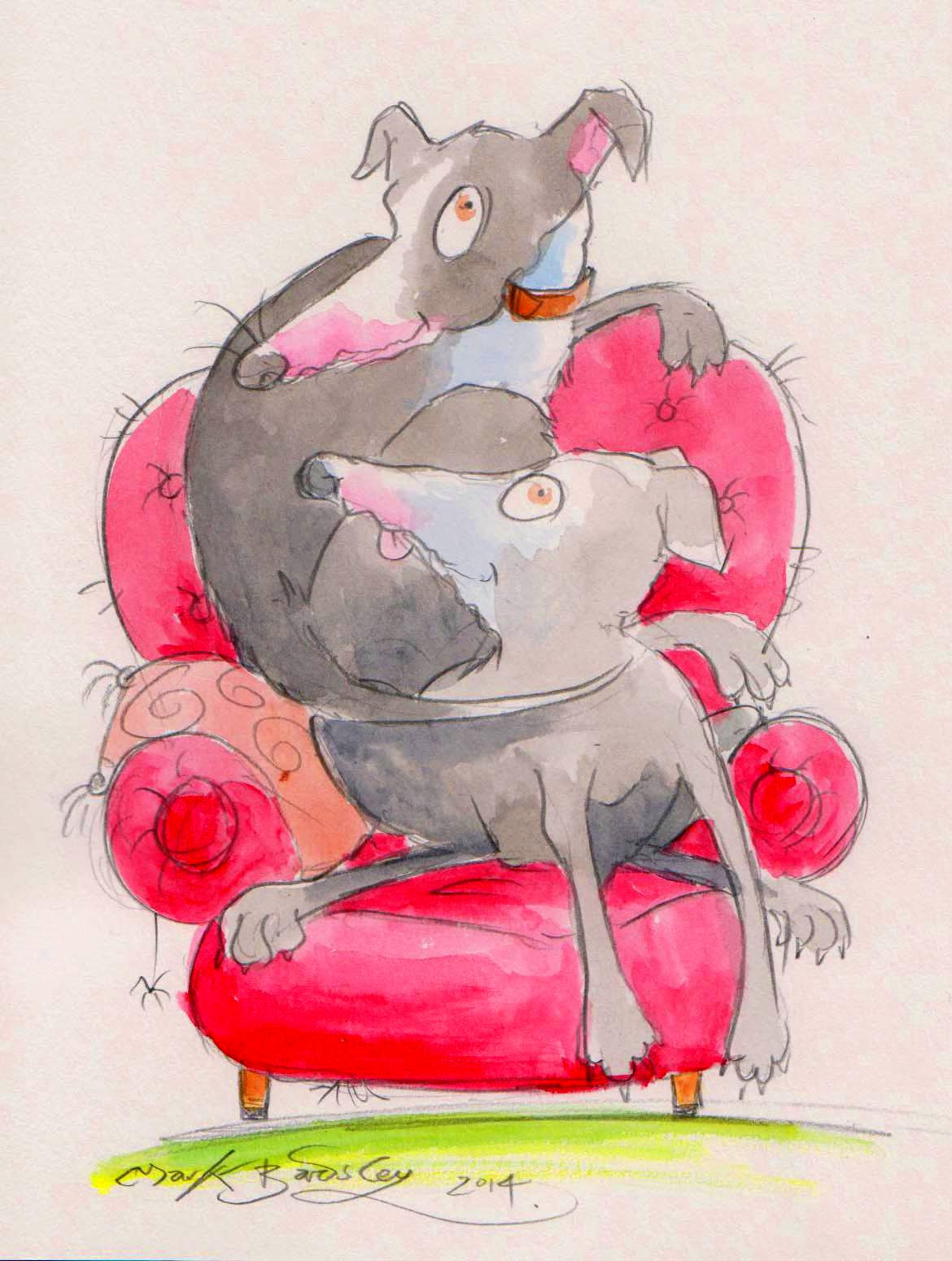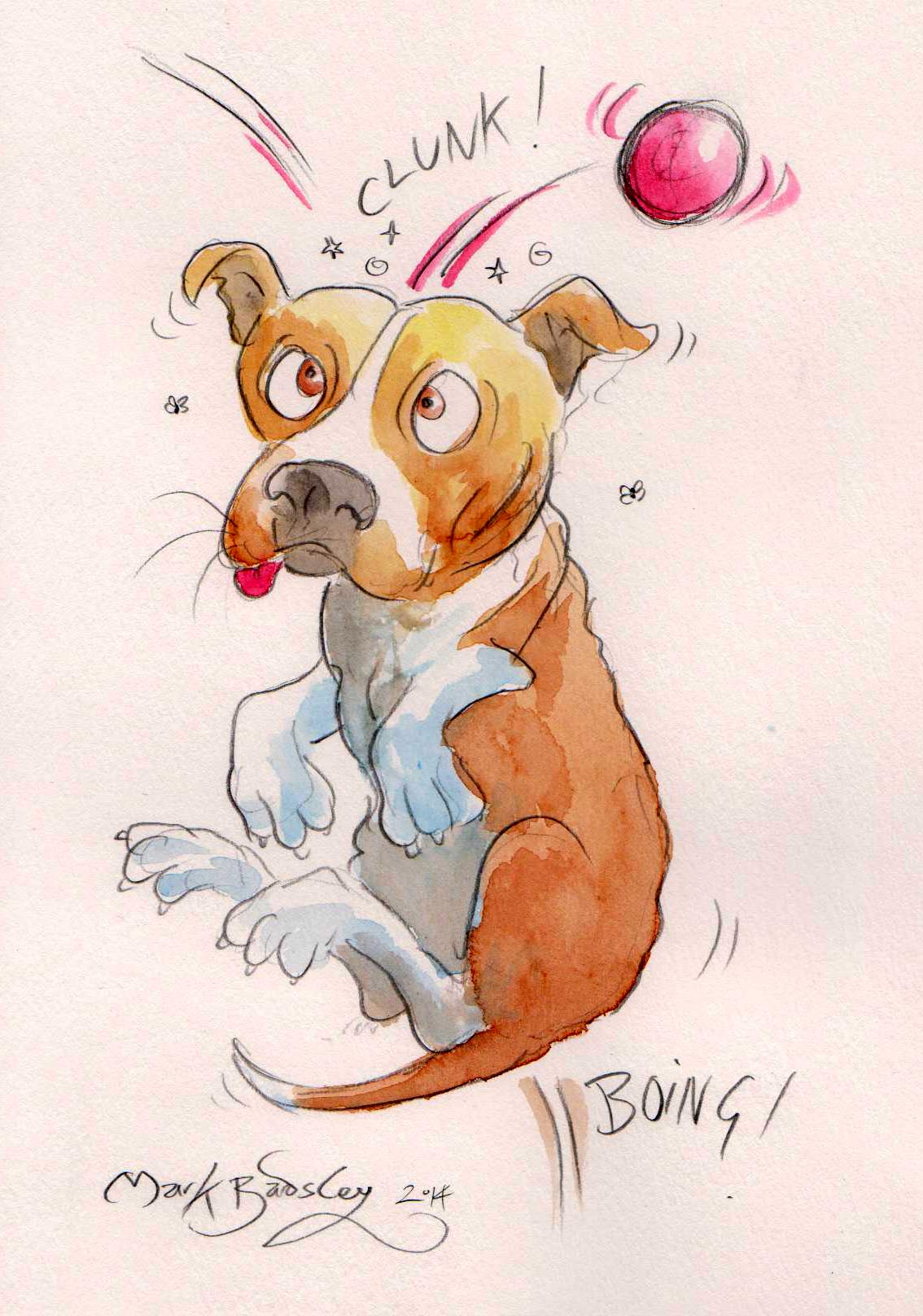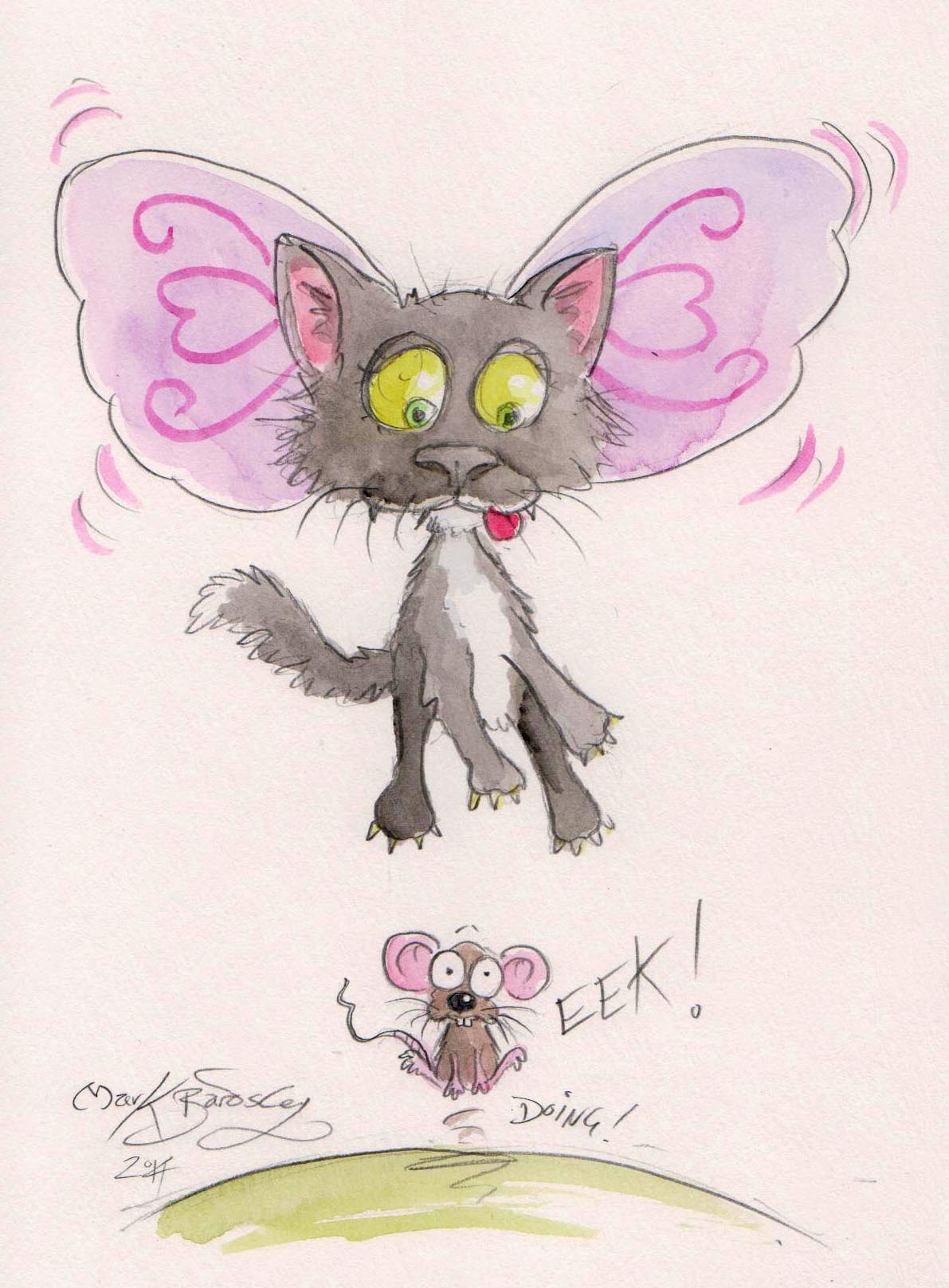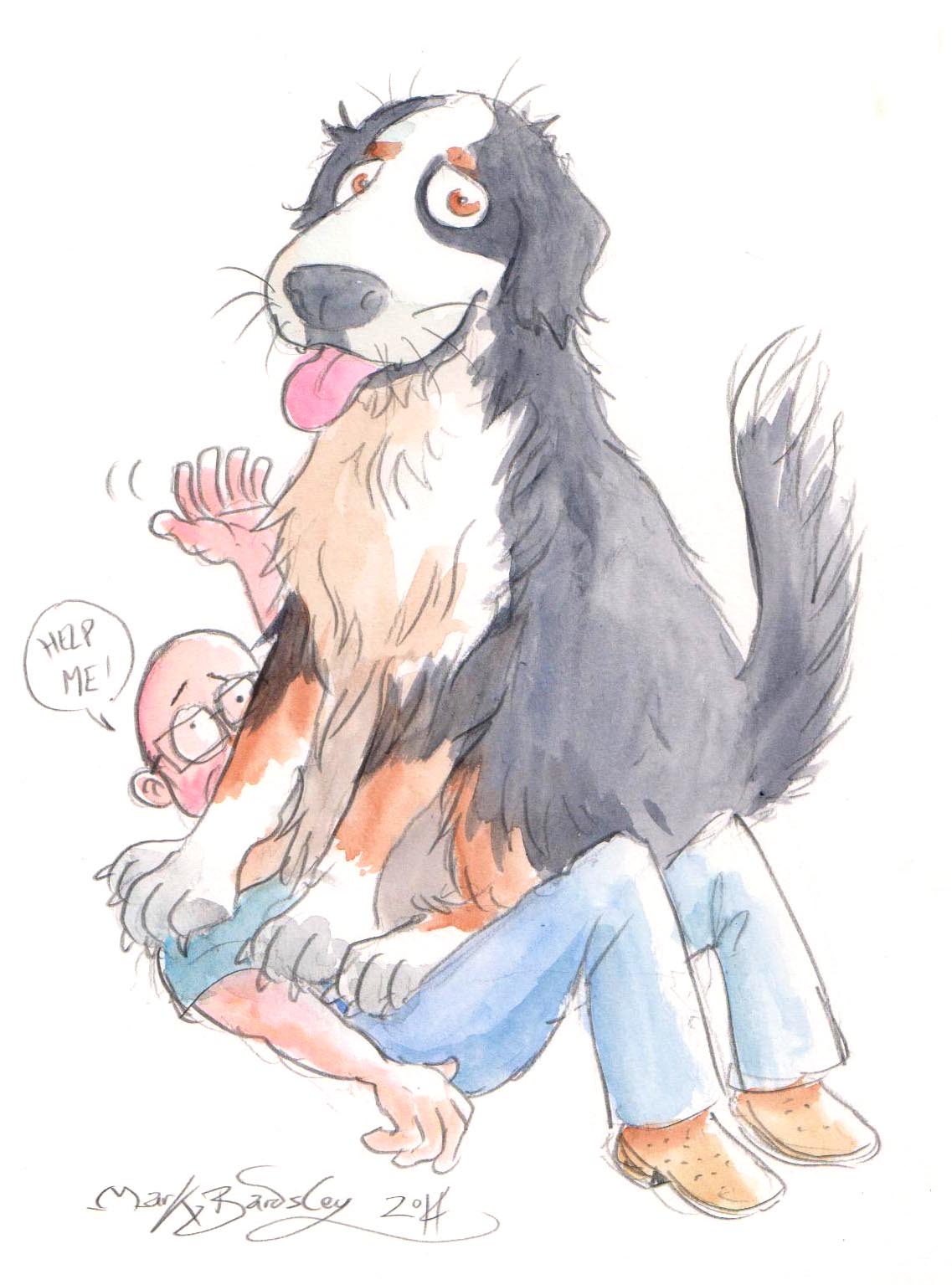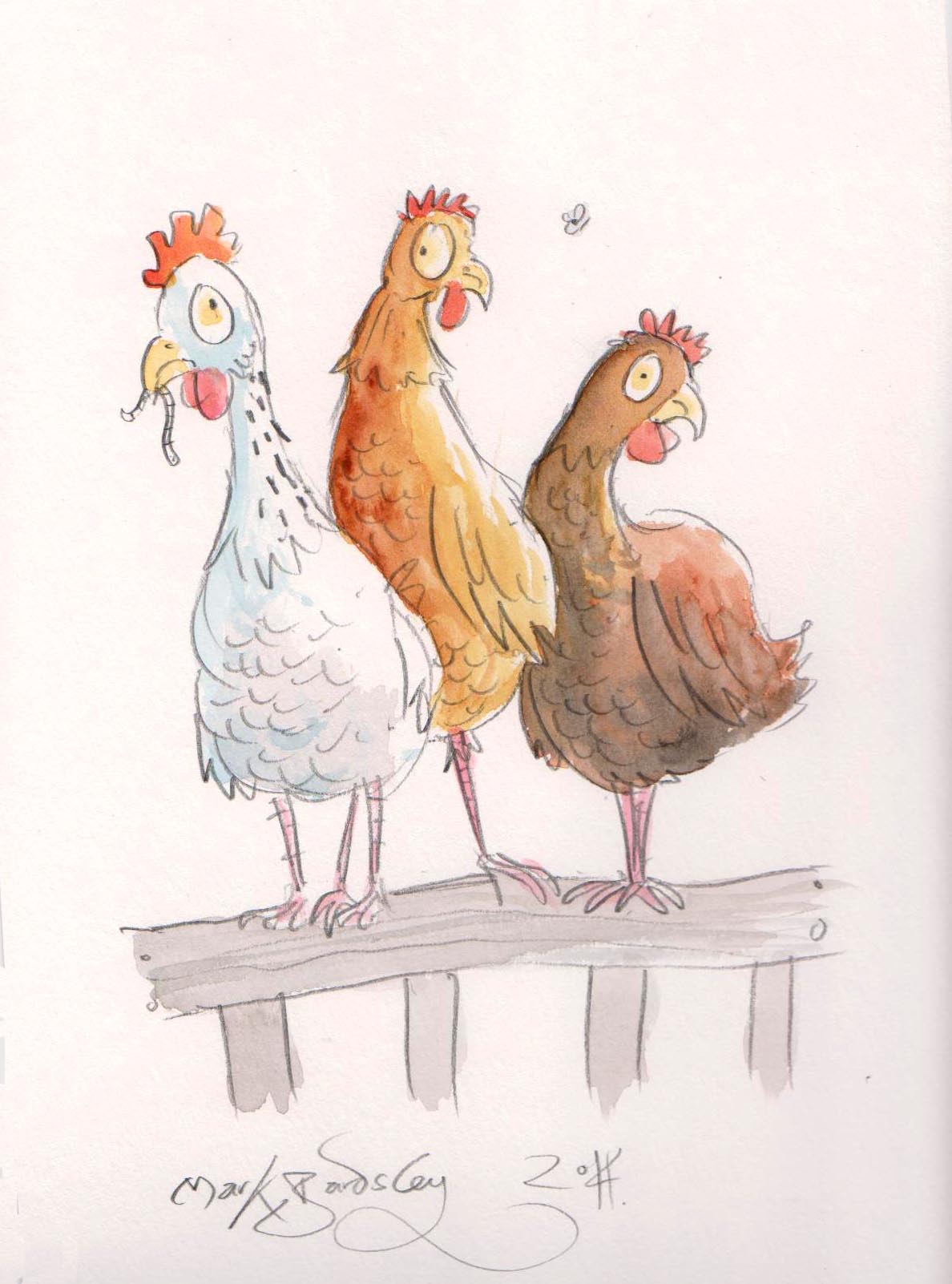 BACK TO HOME PAGE